Welcome to the planet of dev work!
Dev WorkSpace is a community created by Ad Hoc Minds entirely dedicated to the Dev's work-world. Every month we organise online and in-person Meetups on themes of interest to Devs. Our goal is to accompany developers during their professional growth path, through much career advice and lots of technical content.
LINKEDIN GROUP
FACEBOOK GROUP
Il Meetup Il design dell'architettura in un progetto software è un aspetto spesso sottovalutato. Tuttavia, una corretta progettazione ci può aiutare ad anticipare i problemi, suddividere...
read more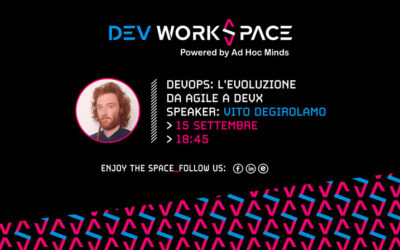 Il Meetup DevOps è una cultura che ha preso piede negli ultimi anni e ha dato un grande...
read more
Have you attended one of our Meetups and would like to apply for an open position? This is the right place!
Fill out the form and you will be contacted as soon as possible by one of our IT Recruitment Consultants.
Il 2023 sarà un anno decisivo per la cybersecurity e i rischi di attacco. Ecco i 10 trend a cui fare attenzione nei prossimi mesi. Scopriamoli insieme.
read more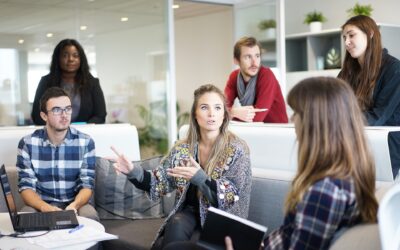 Inclusione e diversity sono temi di cui sentiamo sempre più parlare… ma quante aziende ne mettono concretamente in pratica i principi? Ecco i segnali per scoprire se l'organizzazione per cui vorresti fare application o per cui già lavori è inclusiva.
read more
La richiesta di un aumento può essere una sfida particolarmente complicata: come capire se è il momento giusto? Come comportarsi per massimizzare le possibilità di riuscita? Ecco alcuni consigli pratici.
read more