Where recruiters go, when they want more
Do you know where recruiters that deserve more go? Especially those who want to work from wherever they like and have a compensation package based on merit?  They will come here in Ad Hoc Minds. If you are an IT recruiter or you are looking to become one, apply now.
Apply now
What is it like to work at Ad Hoc Minds?
When we look for new colleagues very often these are the questions we get asked: what atmosphere is there in Ad Hoc Minds?What are your core values? Do you really work most of the time remotely? How do you organise your work? Our Ad Hoc Minders answered all these questions directly! ❤️
Work from wherever you want
Dedicated budget for training
Online and offline Team Building activities
Management of your own time
What our Ad Hoc Minders think of us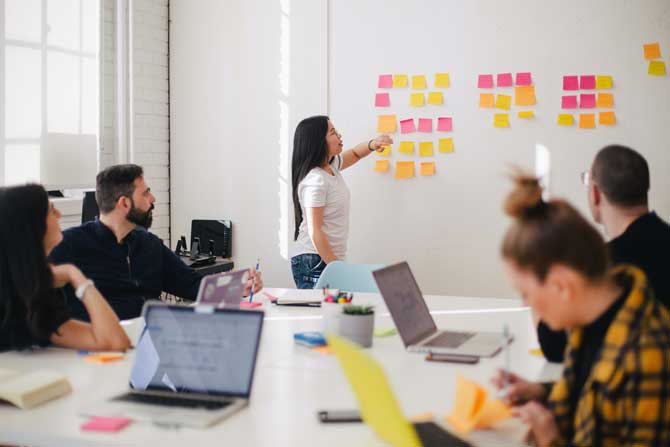 You will receive continuous training
Working in Ad Hoc Minds doesn't just mean being an IT recruiter but it's being part of a team of highly specialised professionals. Headhunters at Ad Hoc Minds are experts in the most effective search and selection techniques as well as the IT skills on the market. For this reason we offer continuous training to all our employees: each Ad Hoc Minder, in fact, has access to an individual budget which can be  used at their own discretion for courses, books, participation in conferences and much more. In addition to this budget, all employees are offered constant internal training provided directly by our Senior Consultants.
More than a fair salary. It's

meritocracy
Base salary accordingly with your seniority
"We have competitive and industry-aligned based salaries"
Commissions from the first placement
"We receive commissions on every placement we make"
"We get quarterly extra bonuses based on the achieved KPI/goals"
Ad Hoc Minds is constantly growing and is always looking for new talents. Find here our open positions:
Chi siamo Ad Hoc Minds è la società di Recruitment che unisce ad un'assoluta specializzazione nel settore IT, un'impareggiabile attenzione alla cultura aziendale e agli aspetti umani, garantendo un processo di selezione mirato all'individuazione dei migliori talenti. L' Head Quarter dei nostri uffici si trova nel cuore di Londra e i nostri IT...
read more