Welcome to the planet of dev work!
Dev WorkSpace is a community created by Ad Hoc Minds entirely dedicated to the Dev's work-world. Every month we organise online and in-person Meetups on themes of interest to Devs. Our goal is to accompany developers during their professional growth path, through much career advice and lots of technical content.
LINKEDIN GROUP
FACEBOOK GROUP
In questa puntata vedremo un approccio teorico su come si può spingere di più in azienda con i team cross e come "Dev(Ops|X)" può aiutare ad alleggerire il carico del programmatore portando codice di valore!
read more
Il Meetup Go è un linguaggio di programmazione in forte espansione negli ultimi anni ideato...
read more
Have you attended one of our Meetups and would like to apply for an open position? This is the right place!
Fill out the form and you will be contacted as soon as possible by one of our IT Recruitment Consultants.
Come scegliere l'azienda giusta per te: 4 step per trovare il perfect fit Come si capisce quando un'azienda è quella giusta? Se leggi stai probabilmente cercando di cambiare lavoro e magari hai...
read more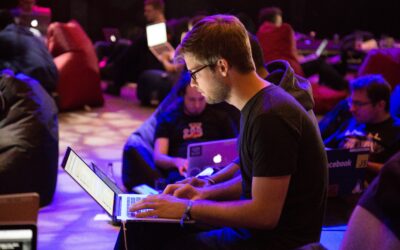 Skill gap tra tecnologia e innovazione: un'opportunità da cogliere al volo In occasione della Festa Internazionale dei Lavoratori vogliamo celebrare il lavoro, soprattutto nel momento delicato e...
read more
Il lavoro full-remote è ormai molto ambito: tra coloro che lo svolgevano già prima della pandemia e chi lo desidera ora, potrebbe essere utile aggiornare il CV con le soft skills del candidato ideale per questa modalità lavorativa. Ecco dei consigli utili a riguardo.
read more